We spoke to actress Charlotte Hamblin about her role as Miss Julie in the Jermyn Street Theatre production of Miss Julie.
Miss Julie represents one of the early expressions of 'naturalism', which could be described in part as a movement that presents characters who are helpless to their primal urges and heredity. Was this concept a point of reference at all for your interpretation of your character? Did you consciously embrace or distance yourself from it in a way that altered your usual preparations?
It completely depends what part I'm playing as to whether I research and reference the roots of a play. Maybe subconsciously, because I knew Miss Julie was one of the first naturalistic plays, I just had to go with my gut. Especially playing such a famous role, played by so many extraordinary actors I had to isolate her from the legend. You've just got to play the truth… which can be hard in a play where whatever people say they generally mean the opposite! As you say these characters are primal, and that's what I had to do. Just rely on base instincts.
Miss Julie boasts a very tight cast of characters. Does a smaller company of performers make finding your rhythm or ideas more or less challenging?
I love working in a small company. It's incredibly intimate, both physically and emotionally. I think it's all about trust, really. I'm so lucky with the actor James Sheldon who plays Jean. Because of the nature of the play (sex and violence) we have to be totally comfortable with each other. And after over 80 performances now, I think we are! We sort of have a track we hit every night and we try and stick to it. It's different every night and if we go off track we are quite good at getting it back on!
The play has been read by some as a work that entertains themes of misogyny and a discriminatory depiction of female characters that its author August Strindberg himself may have shared. Do you count such background details as a troubling hindrance to immersing yourself in the character or trusting in a work, or, do such details help foster discussion and direction?
Obviously I'm aware of the controversy around the play and it's playwright. I suppose as this is a new version by Howard Brenton, it's slightly different.
I think you have to isolate yourself and just create your character from what's on the page. And if what is written is misogynist then let's shock the audiences. I only try to make Julie sympathic at times, a lot of the play she's a right pain, cunning and manipulative. She suffers from extraordinary mental health issues and that I think is what resonates so much with audiences. In this version I don't think she's portrayed as a traditional Victorian-esque 'hysteric' but a person who is having a breakdown and there's no way out. Tom Littler, the director, made sure of that. He's wonderful. If he wasn't a director he'd be a psychotherapist for sure!
Upon reading a character and agreeing to play them, what is the timeline like in terms of when you feel you've 'gotten' the character? Is there (generally) a particular moment, or rehearsal? Is it ever evolving?
Oh I don't think you ever really get them. I really think you're constantly discovering. I've been living with her for 6 months now and every night I discover something new. Something suddenly makes sense in the middle of a speech or you're reading the paper and something triggers an idea in your head, unlocking something. I read an essay just last week about Revenge Suicide and suddenly the whole play made so much more sense. I should be a most unsatisfied and bored actor if I ever fully understood my characters!
Is there a moment or line from Miss Julie that encapsulates what the story is about for you?
It's actually a line of Jean's. Miss Julie is crying and fitting and he's calming her down he says: "I know you're unhappy. I know you suffer. I don't understand you. My kind we don't play these games. Love is a bit of fun when you're not working. We haven't got all day and all night to be complicated about it like you lot. I think you're ill, I really do."
I think it encompasses how unwell she is. It also pings with the audiences. Often we have no time for love or too much time. Both can be terribly destructive.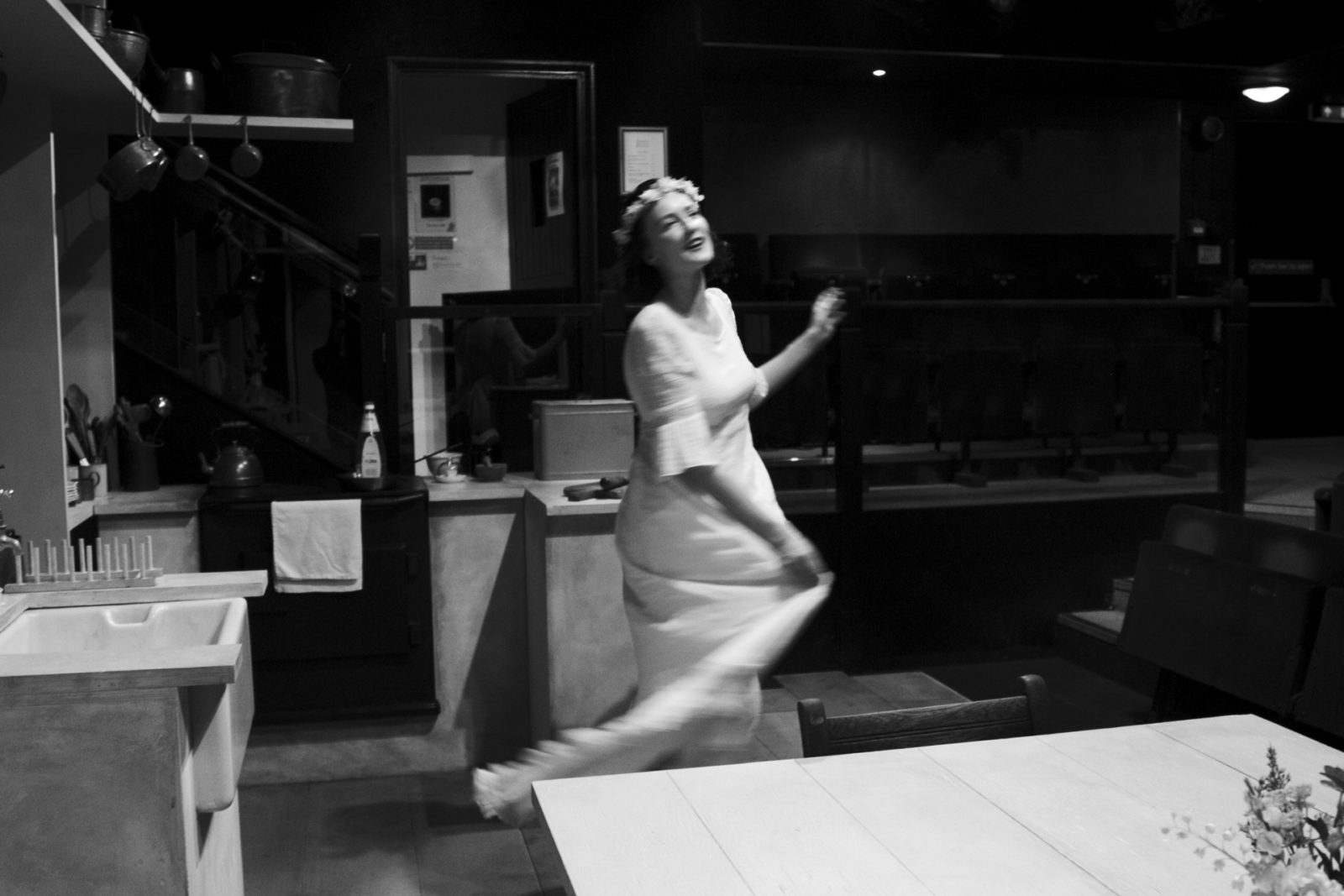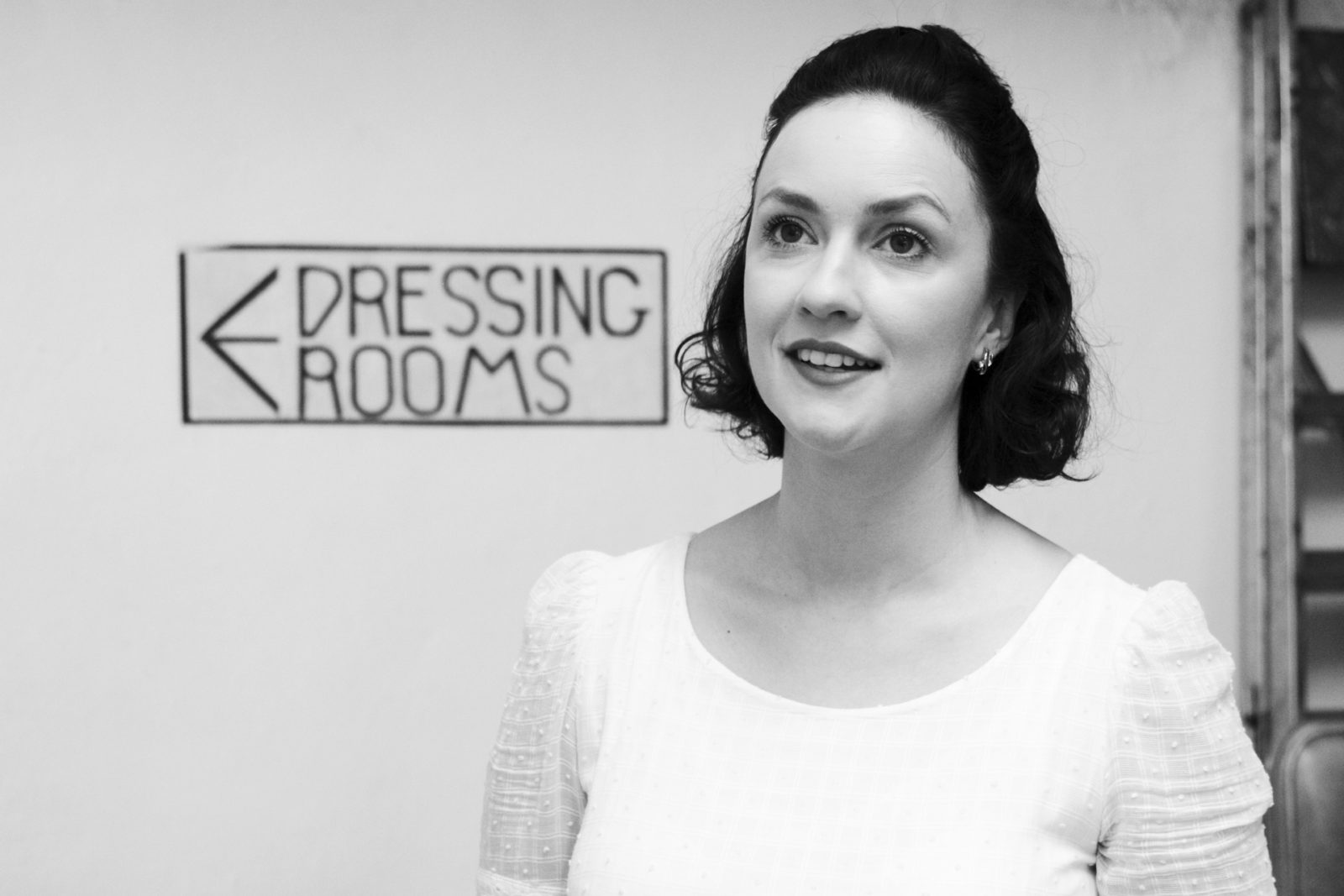 Charlotte Hamblin can be seen in Miss Julie, on now until 2 December 2017 at the Jermyn Street Theatre, London (UK).
As told to Paul Vaughan for TPJ
Photographer: Jessie Craig